Our innovative flat-roof solution for photovoltaic systems.

Our Easyspeed F1 is an aerodynamic flat-roof mounting system for framed PV modules with module tilt capability to the south and east/west.
The large mounting plates mean that a low point load is exerted on the roof cladding and insulation.
Intuitive mounting, low amount of components, and flexible application range mean you can easily & quickly implement the wishes of your customers. Since the system requires little space, you can make the best use of your storage capacities.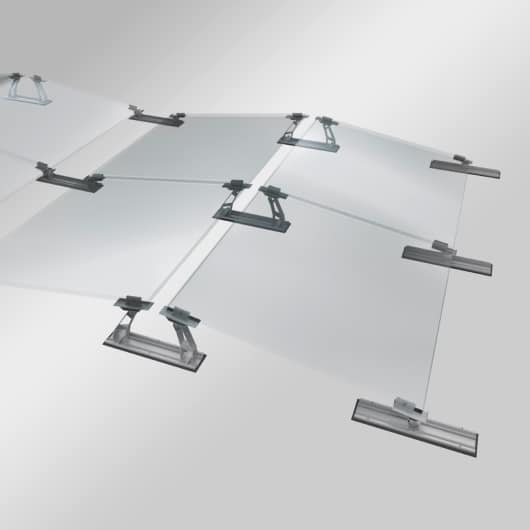 Your benefits of using our Easyspeed Flat1 for flat roofs:
Tension-free module mounting thanks to flexible adapters
Module clamps with grounding pins
Up to nine system versions can be implemented with six components
Clamping is possible on the short and the long side of the module
Very easy to install thanks to pre-assembled components
Uniform screw for all connections
Ideal storage optimization and user-friendly handling